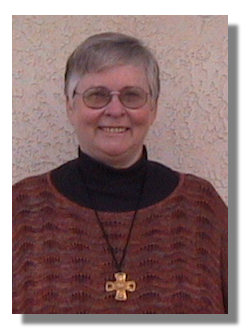 Rev. Dusty Pruitt was born on July 19, 1946, in Ballinger, Texas, the firstborn of three sisters, one 15 months younger and the other 12 years younger. Dusty grew up in Bronte, Texas, a town of just under 1,000 people in west central Texas. Her father was a World War II bomber crewman, who completed 35 missions over Germany before coming home. The family moved to Fort Sam Houston, Texas, when her father's reserve unit was activated during the Korean War.
Dusty's father became a Baptist minister for the Baptist Missionary Association when she was six. This began a moving saga in which she attended ten different schools before she graduated at age 17 from high school. She earned on Associate of Arts degree from Jacksonville Baptist College in Jacksonville, Texas, in 1965. Then she attended University of Texas at Arlington and graduated in 1970 from Stephen F. Austin State University in Nacogdoches, Texas, with a Bachelor of Arts degree in English and Spanish with a minor in Education.
Pruitt entered the Army as a second lieutenant in 1970. There she came to understand that she was gay. After meeting Sgt. Sandy McMillan in 1971, she was introduced to Metropolitan Community Church (MCC) in Atlanta, Georgia. After being transferred to Army Recruiting in Dallas, Texas, Pruitt joined Agape MCC in Fort Worth, Texas, in 1972 as a charter member.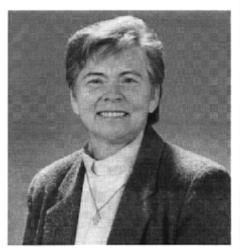 She was transferred from Army active duty to the Reserves in 1976 and began studying at the Iliff School of Theology in Denver, Colorado. In 1980, she became the first openly gay or lesbian person to graduate with the Master of Divinity degree from that school. She began pastoring the Metropolitan Community Church in Long Beach, California, where she pastored for 15 years, until 1995.
In 1983, after pastoring MCC Long Beach for three years and continuing to drill with the Army Reserve two times a month and two weeks a year, she gave an interview to the Los Angeles Times (read the article) about her work with MCC as an example of how one person could reconcile the often wrenching conflict many gay men and lesbians have between gay and God. This article was picked up by Pruitt's commander in the Individual Ready Reserve who initiated an investigation into Pruitt's moral character (for being gay). This investigation took away her promotion to Major and gave her an honorable discharge. Pruitt went to the American Civil Liberties Union, which took her case along with the Lambda Legal Defense and Education Fund. The ensuing 12-year legal battle was resolved in 1995 with Pruitt's being reinstated, accorded the promotion to Major, and then retired with the Army Reserves. The case was denied certiorari by the U.S. Supreme Court thereby allowing  a postive ruling by the 9th Circuit Court of Appeals (read it here and here) to remain in effect–which resulted in Grethe Cammermeyer, Keith Meinhold, and Mel Dahl all being allowed to serve as openly gay in the service until their retirements as well.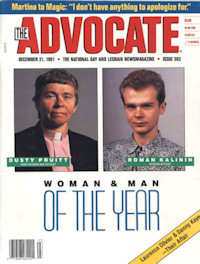 Pruitt was honored for her persistence and courage by many different groups during these twelve years, including the cities of Long Beach and Los Angeles, the County of Los Angeles, Lutherans Concerned, MCC, Southern California Women for Understanding, Lambda Legal Defense and Education Fund, and other gay and lesbian organizations. She was named the first Advocate Woman of the Year in 1991.
After leaving MCC Long Beach, Pruitt served for five years as the MCC Southwest District's New Works Coordinator and was responsible for six new church starts in that District. She served as pastor of MCC Family in Christ in Fort Collins, Colorado, before retiring from MCC in 2001 with 25 years of service. She is currently an active minister with the United Church of Christ.
After pursuing a Clinical Pastoral Education Internship for one year, Rev. Dr. Pruitt moved in August, 2007 from Yuma, Arizona to Sussex County, Delaware.  She served as a hospice chaplain until April 2013.  In addition she is also the Pastor of Safe Harbor UCC in Sussex County, Delaware.  For more information you can visit the church's website at safeharborucc.org.